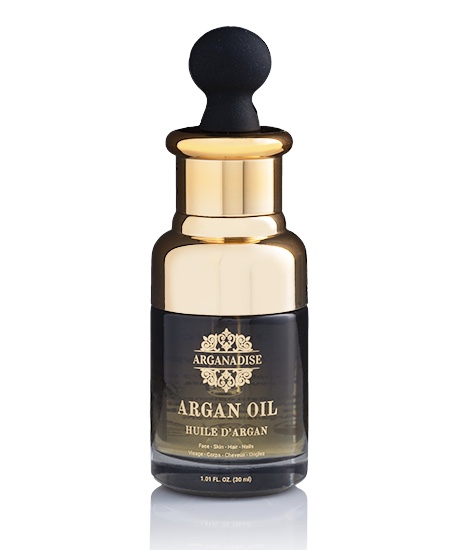 Argan Oil
ARGANADISE Moroccan Argan oil is 100% pure and organic, it is rooted in a unique place in the world: the natural beauty of the deserts of Morocco.
ARGAN oil is the grail oil for many and for good reason! it's most commonly used as a skin moisturizer to hydrate and soften skin. Rich in antioxidants (vitamins A & E) and essential fatty acids (Omega 3,6 & 9). ARGAN oil is the ideal product to deeply hydrates your face, body, hair and nails and gives you a youthful glowy look. It absorbs easily and is non-greasy and non-irritating, which makes it a great natural moisturizer. It boosts skin's reparative function with the very low chance of clogging pores (Comedogenic Rating = 0).
Argan Oil regulates the production of sebum which helps prevent further breakouts. and its Vitamin E content helps fade scars and smooth out the skin's texture. Suitable for all skin types.
HOW TO USE:
• Apply a few drops on a clean, dry face. Massage gently onto the face and neck or add few drops to your favorite moisturizing cream.
• Apply a few drops of Argan Oil to your hair, after shampooing and conditioning or gently massage a few drops onto the scalp at least 30 minutes before showering
• After bathing or showering, apply all over the body to hydrate your skin and your nails or add few drops to your favorite body cream
INGREDIENTS: 100% Organic Argania Spinosa (Argan) Kernel Oil.